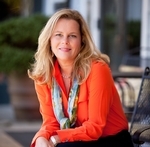 Meet Julie Meyers
Managing Broker
Designated Broker
Owner at Bainbridge Homes Real Estate
After many years working in the fast-paced computer industry in the Bay Area, I discovered the tranquility of living and working on Bainbridge Island. Leaving my high-tech career behind, I eagerly jumped on the opportunity to relocate my family and start a career as a Real Estate Consultant. I earned a Liberal Arts Degree from San Diego State University and have a background in Marketing and Computer Technology. 
My background has been a viable tool to help grow my business and stay on the cutting edge in an ever-changing world of technology. My professional experience encourages my clients to feel at ease throughout the home buying and selling process.
As a Real Estate Broker, I provide all the data, market analysis, facts, and easily digestible statistics to my clients. I believe this will ultimately support you to make a confident decision on what is most likely the biggest investment they will ever make. 
It is always my goal to fully understand my client's needs and work diligently towards achieving those goals with honesty and integrity.
Achieving top sales awards within my first few years of being in the business, such as Top Producer and Leading Edge Society, was a product of my hard work and proven track record of client satisfaction. My positive attitude, calm and knowledgeable approach always make my clients feel at ease. As an Accredited Buyer's Representative (ABR designation), I have thoroughly enjoyed working with buyers relocating from out of state, buyers moving up locally, and investors alike. In addition, helping sellers get their homes ready to list and guiding them to a successful close always feels rewarding.
Community and Family
I have two children, now adults, who attended the Bainbridge Island School District. We have all appreciated the outstanding education and care every teacher provides year after year. Having worked on a number of the PTO Boards, I know how the schools operate and are always willing to discuss the outstanding education offered here on the island.
Bainbridge Homes
In January 2011, my business partner and I bought the Prudential office on Winslow Way. On November 10, 2019, I became the sole owner of Bainbridge Homes Real Estate. Making the #1 Independent brokerage on Bainbridge Island and in Kitsap County 100% woman-owned and operated. 
At Bainbridge Homes Real Estate, we are full-time, local brokers who love island real estate... talking about it, tracking the trends, and knowing the ins and outs of getting financing. We're island property insiders who use our local insights together with leading industry indexes to help our clients make smart real estate decisions.
Titles and Designations:
Owner of Bainbridge Homes Real Estate
Managing and Designated Broker
Accredited Buyer's Representative (ABR)
-
"We've worked with Julie Meyers and her team at Bainbridge Homes Real Estate twice now. The first time, she helped us buy our own home in 2018. She met with us several times to understand what we were looking for - even before we really were in a position to buy. A few months later, she was instrumental in helping us make an offer and negotiate the closing process...seamlessly, and with utmost professionalism. When a family member was looking to join us on Bainbridge this year, we immediately called Julie who again was absolutely a gem at working to understand what we were looking for, and going the extra mile to ensure our offer was successful. She has truly made our dreams come true, and all with grace and good humor" -Ashby Wolfe, 2021
"My husband and I have worked with Julie Meyers on five real estate transactions. All went exceptionally well. Julie is professional, knowledgeable, and personable. We would work with her again in a heart beat and can highly recommend her." - Jacki M, 2021
"Julie Meyers found us a perfect home on Bainbridge Island! Even though we were relocating from the East Coast our constant phone calls to her were answered. Whether it was location, financing or even questions about the utilities she had the answers. Video walk through-done! Local mortgage company-done! Thanks Julie for all your help!" 07/13/2018 - thresher3
Listing Firm:Bainbridge Homes Real Estate
Listing Firm:Bainbridge Homes Real Estate