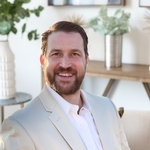 (206) 305-7692
(206) 842-3255 fax

joel@bainbridgehomes.com
166 Winslow Way E
Bainbridge Island WA, 98110
Receive Email Alerts from Me
Mission To serve the Community:
Joel's ultimate goal in life is to help, support, and build lasting relationships with people in and around his Community.  Joel's innate talent in connecting with people, paired with the skills attained as a sales professional, allowed him to be a great representative and trusted advisor for anyone buying or selling their home on Bainbridge Island and the surrounding the Puget Sound. Joel is incredibly excited to be a real estate agent working at Bainbridge Homes Real Estate and help people find their forever home in the Pacific Northwest.
Career History:
Joel's started his career working in restaurants which put him through college, where he earned a BA in Media Studies from the University of San Francisco, emphasizing film production. Joel then began pursuing a career in sales, as he realized how versatile it is and would give him the skills valued across many industries. It didn't take long for Joel to find a good fit at a Fortune 500 company specializing in tile and stone within the flooring industry. While excelling in the flooring industry throughout the greater Seattle area, Joel never felt it was the right fit, and in 2018, he found his passion for the real estate industry.
Family and Community:
Joel grew up in a town near Sun Valley, Idaho, and later moved to the Bay Area, California, for college. After years of career building, Joel met his lovely wife, Lisa, and relocated to Kitsap County, Washington, in 2017 and became an expert in all things surrounding the Puget Sound. After a couple of years in the Pacific Northwest, Joel and Lisa welcomed their beautiful baby girl, Fiona, on June 21, 2020. 
"I'm very excited to connect with you, and I promise I will do my best to make the experience of buying or selling your home a truly great one. I will always aim to keep things simple and brilliant!"